Cat Boarding
Cats may seem quite independent, but we know they also love to be pampered! All of our cat boarding guests receive a plush fleece bolster bed in their own special Kitty Condos or Penthouse Suites in a dog-free section of our pet boarding facility, for a safe and truly relaxing personal environment.
Exercise & Play for Cats
Our feline guests enjoy daily exercise on their own in one of two cat play atriums located in our cat suite area. These atriums feature tall climbing trees, dangle toys, crinkle balls and balls with bells, scratching posts, and perches for surveying the cat resort area.
---
Cat Penthouse Suite · $40/Night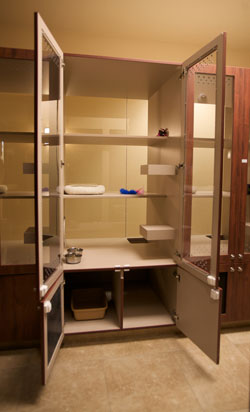 For the cat who demands the best, our spacious four-level 78"H x 40"W x 32"D Cat Penthouse Suites feature a private bathroom area on the lower level, a secret hiding spot, raised perches, cat toys (crinkle balls, fake mice, balls with bells or feather danglers your cat's choice) and a comfy fleece bed. A daily romp in our cat play atrium is included.
2nd cat $15/per guest (staying in same suite)
---
Kitty Condo · $25/Night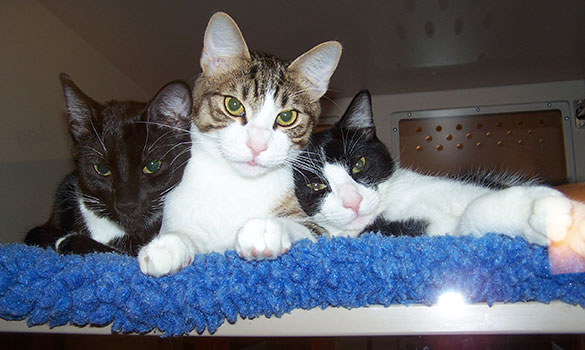 Kitty Condos, a roomy 39"H x 35"W x 25"D, feature a raised perch, comfy fleece bed, and your kitty's choice of toys sure to please even the most finicky feline! Includes a daily romp in our cat play atrium.
---
Day Boarding · $12/Day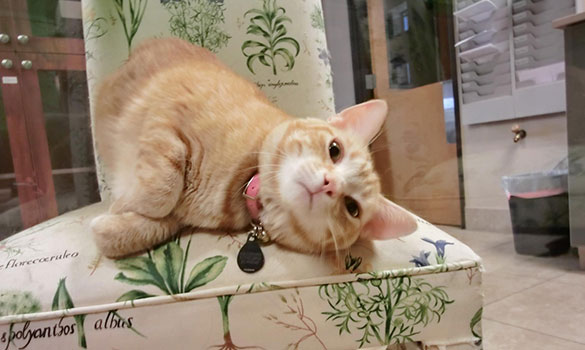 If you'd like your kitty to be cared for away from your home for the daytime only, we offer Day Boarding on a space-available basis where your cat will be able to lounge comfortably at the resort. Day Boarding is perfect for those situations where it's not suitable to have your cat home during the day, such as when hosting guests, having your home remodeled, or when you just need a little R&R for yourself.
---
Internet PetCam · $10/Night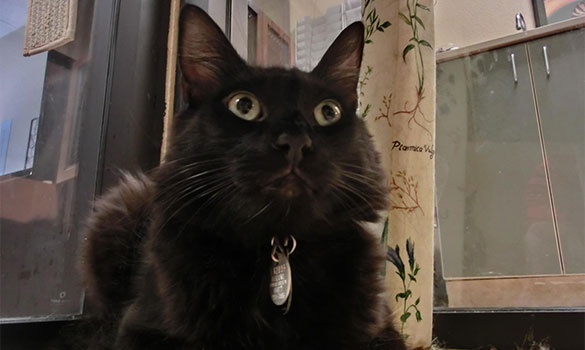 Available on a limited basis in select Penthouse Suites, our Internet PetCams allow you to log on from your computer, anywhere an Internet connection is available, and view your cat during her resort stay. An iPhone and Droid app is also available for viewing your pet on your mobile device. Internet PetCam views are available between approximately 7:00 am and 9:00 pm daily, Phoenix time. In the evening and early morning hours, we respect your cat's need for sleep and keep the lights out, or dimmed, which is not conducive to Internet camera viewing.