There's Hope for Dogs Who Suffer with Arthritis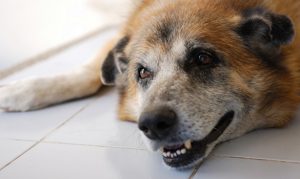 Not a day goes by without hearing or seeing a commercial about arthritis. Just as with people, our dogs can suffer from the debilitating joint disease. As a matter of fact, arthritis is unfortunately becoming more prevalent in dogs and "is one of the most common health problems seen by veterinarians," according to a PET MD article, "How to Treat Arthritis in Dogs: Glucosamine, Chondroitin Sulfate, Steroids, and NSAIDs."
It can be more difficult to determine arthritis in dogs because dogs tend "to ignore soreness and discomfort until the arthritic changes in the joints have progressed significantly," the article said.
For most dogs, the signs of joint disease don't show up until the later years, but that "varies depending on your pet's breed," according to an article at Peteducation.com. The article listed the most common signs of joint disease to include limping, stiffness, noticeable pain, not able to jump or climb stairs, or inability to rise.
It is important to note that diet and nutrition will not turn back the clock or stop arthritis. However, there are supplements that can help ease joint pain.
From joint fractures and developmental disorders such as hip dysplasia to degenerative joint disease (osteoarthritis) and inflammatory joint disease, there are many causes of arthritis, according to the Peteducation.com article.
The article discusses various ways to manage arthritis such as medical treatment, including the availability of supplements and drugs. "Through proper diet, exercise, supplements, anti-inflammatories, and pain relief, you may be able to decrease the progression of degenerative joint disease, but the looseness in the joint or bony changes will not change significantly," the article said.
It's very important to keep your dog at a good weight ensuring he or she is not overweight. Exercise that offers "good range of motion and muscle building and limits wear and tear on the joints is the best," the article said. This includes activities such as leash walking and swimming. Always keep your pet warm and provide a comfortable sleeping area with an orthopedic bed.
Make sure to speak with your veterinarian to discuss your dog's situation so that you can provide the most optimal treatment to ensure your pet's pain is managed for his or her beat health.
Peanut Butter As A Dog Treat: Be in the Know About This Tasty Treat
For years people have been giving their dogs peanut butter as a tasty treat. Fill up a Kong with some peanut butter and you can let your dog go to town and keep him busy, right? Not so fast. You may want to rethink this. Or at least you should find out everything about the peanut butter you give to your dogs.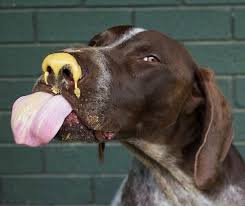 Because peanut butter is exceptionally high in fat, some companies have been using a sweetener called xylitol, "a sugar-free substance used as a sugar substitute," according to Xylitol Poisoning In Dogs: A Deadly Sugar Substitute at Pethealthnetwork.com. But buyer beware as xylitol can be very dangerous and even deadly for dogs, even in the smallest of quantities. So you don't want your dog to get ahold of any of it.
According to the Pethealthnetwork.com article This Popular Peanut Butter Ingredient Could Kill Your Dog, it is always best to check the ingredients on any peanut butter jar just to be sure it doesn't contain xylitol, which is not dangerous to humans. If you suspect your dog has ingested xylitol, make sure to call your veterinarian or the ASPCA Animal Poison Control Center.
The following is a list of nut butters (at Preventivevet.com) containing xylitol, so be sure to keep your dog away from them:
• Go Nuts, Co.
• Hank's Protein Plus Peanut Butter
• Krush Nutrition
• Nuts 'N More
• P28
According to Is Peanut Butter Safe For Dogs? Please Beware – Some Could Be Deadly! at Preventivevet.com, peanut butter is OK for your dog, but only on occasion for a treat as long as your dog is not overweight as it can lead to obesity and "too much can cause pancreatitis."
As often is the case, if you have any concerns, talk to your veterinarian.
Let Everyone Know Cats Are Happy and Cuddly, Too!
Did you know September is Happy Cat month? Created by the CATalyst Council, the special month is "an event that serves to educate and inform cat owners in regards to what they can do to ensure their pet is happy."
CATalyst Council strives to "advance the health, welfare and value of companion cats," according to the website. "This will ensure all cats are cared for and valued as pets." The organization works hard to show that cats enjoy bonding with their humans and need care.
Happy Cat Month annually helps to spread the word about cats as beloved pets. Because cats often are seen as aloof and self-reliant and not needing the medical care that dogs do, the event was created "to counteract these stereotypes and ensure cats are well cared for, enriched, and receive the preventive care they require."
So when it comes to cats, Second Home Pet Resort knows what great companions they are for people. Just in time for Happy Cat Month, Second Home introduces Daisy, a very sweet Calico who is available for adoption.
Daisy is a darling 11 year-old kitty who would be a great match for someone at home who enjoys hanging out, talking and listening. She is always happy and ready to hear about your day. Not only is Daisy loving, she is a cat who loves her treats. Daisy needs a great home where she can get all the attention she deserves, so she would be best as an only pet. She is spayed, microchipped and up to date on vaccinations. If you have room in your heart to adopt sweet Daisy, please contact Second Home Pet Resort.