Keep Your Cat Healthy During National Cat Health Month in February and Beyond
Did you know that February is National Cat Health Month? It's important to keep your cat healthy every month and even every day, but February celebrates the cat and how you can keep your feline friend at the top of his or her healthy game.
Americans love their cats, as there are about 74.1 million pet cats as opposed to 70 million pet dogs in the U.S. according to the American Veterinary Medical Association's (AVMA) U.S. Pet Ownership & Demographics Sourcebook (2012). Additionally, in 2011, six of 10 pet owners viewed their dogs or cats as part of the family.
Even with the amount of love shown to cats, veterinary visits for felines were down as compared to those for dogs. The AVMA's U.S. Pet Ownership Statistics showed that dogs saw a vet 2.6 times a year per household as opposed to 1.6 times for cats. Owners spent $378 a year per household at the vet for their canines and only $191 for felines.
So where is the love for cats? Here are some interesting statistics about shelter dogs and cats from the ASPCA:
· "About 649,000 animals who enter shelters as strays are returned to their owners. Of those, 542,000 are dogs and only 100,000 are cats.
· Of the dogs entering shelters, approximately 35% are adopted, 31% are euthanized and 26% of dogs who came in as strays are returned to their owner.
· Of the cats entering shelters, approximately 37% are adopted, 41% are euthanized, and less than 5% of cats who came in as strays are returned to their owners."
From "The Importance of Taking Your Cat to The Vet," the following are some statistics provided by The American Association of Feline Practitioners (AAFP):If we have so much love for our cats, maybe it's time
to ensure they get the health care they need, and there's no better time to start than in February!
· "Almost twice as many cats than dogs never visit the veterinarian.
· Of the cats that do visit the veterinarian, they average 26% fewer visits than dogs.

· 41% of cat owners visit the veterinarian only for vaccinations.
· 39% of cat owners say they would only take their cat to the veterinarian if the cat was sick.
· 60% of cat owners report that their cat hates going to the veterinarian.
· 38% of cat owners report that they get stressed just thinking about bringing their cat to the vet."
Many pet parents assume a vet visit is unnecessary if their cat is not sick. However, because cats have been known to hide sickness and pain, the best way to prevent illness is to ensure your cat receives a checkup. Why take a chance when you really don't know? For cats and cat parents who get stressed and for those cats who hate the vet, try researching feline-only vet practices that specialize in just cats. It can help make things run more smoothly.
It's just not a good idea to avoid the vet and compromise your cat's health. There is also cost, which is another hindrance for some. Remember though that a checkup now can save a lot of cost and heartache down the road. Don't skimp on your cat's health. Keep up with your cat by keeping up with his or her good health. You'll be happy you did.
Keep Your Pet's Pearly Whites Clean and Healthy to Ensure Overall Good Health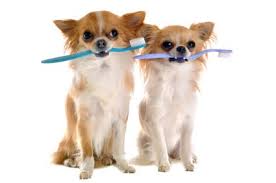 Just as with people, good dental health signifies all-around good health in our pets. A sign of bad teeth, bad gums or even bad breath in our pets can actually point to something more serious.
Along with general vet wellness checkups for your family dogs and cats, make sure your veterinarian checks your pet's teeth. Your vet can detect if your pet has any dental issues, including periodontal disease, which is prevalent in many dogs and cats.
To ensure you remember the importance of your pet's dental health, the American Veterinary Medical Association (AVMA) "sponsors National Pet Dental Health Month every February."
For starters, although we brush our teeth at least twice a day, most people neglect their dog's or cat's teeth. You can keep up with the dental health of your pets and start with brushing their teeth on a daily basis. Speak to your vet about a brushing plan that you can begin at home. Although it may not be easy to do or your pet might not take to it at first, check Dr. Sheldon Rubin's video with tips on brushing your pet's teeth and information about periodontal disease. In another video, Dr. Cindy Charlier discusses the disease and prevention.
Heed the following tips and advice for your pet's best dental health:
· As with humans, a lack of dental care can cause disease that affects other organs, including the heart.
· Proper dental health can prevent other serious health issues down the line
· In order for your pet's adult teeth to come in, all the baby teeth have to come out, which doesn't always happen on its own. Consult your vet.
· Your pet may need a professional cleaning due to plaque buildup, so it's important to keep up with dental and wellness checkups with your vet.
· Even though your dog or cat may seem fine, there could be a dental issue of which you are not aware, yet another good reason for vet checkups.
Stay on top of your pet's dental hygiene to keep good pet health all around, not to mention, he or she may have better breath. That's a win-win for everyone!
Ensure Your Dogs and Cats Get Spayed/Neutered to "Fix" the Problem Before It Starts
February is known for so many things, especially Valentine's Day, a month to shower loved ones with cards, kisses, flowers and more. It's also Spay/Neuter Awareness Month and the celebration of World Spay Day, held the last Tuesday of every February. It's also a great time to show the love for your pets by ensuring they are spayed or neutered.
Why February? There's a great reason behind the timing. "The purpose is to encourage people to have their pets sterilized before the spring and summer months when there is a rampant overproduction of puppies and kittens," according to February is
Spay/Neuter Awareness Month at The Humane Society of Greenwood website. It is during those months that animal shelters across the country "experience an unmanageable increase in animal intake."
When you spay or neuter your dog or cat, you help to prevent the overpopulation of pets in shelters and on the streets, in addition to helping the overall health of your pet. Homeless animals are in every town, city and state across the nation. The numbers are staggering.
· For females there is less risk of pyometra (reproductive tract infection) and mammary tumors (breast cancer).According to "Why You Should Spay/Neuter Your Pet" at the Humane Society of the United States website, "In the U.S., there are an estimated 6-8 million homeless animals entering animal shelters every year. Barely half of these animals are adopted. Tragically, the rest are euthanized. These are healthy, sweet pets who would have made great companions." The article says there are "more than 2.7 million healthy, adoptable cats and dogs" euthanized every year. So accordingly, "Spay/neuter is the only permanent, 100 percent effective method of birth control for dogs and cats. There are also numerous health and behavioral benefits to spay/neuter as per "Spay/Neuter Awareness Month: A Veterinarian's Perspective" at Petful.com:
· For males, the risk is reduced for testicular tumors, prostrate and associated urinary difficulties.
· Cats will be less exposed to feline leukemia and the feline AIDs virus. "They will fight less and will not be mating, which means they will be avoiding the most common ways these feline diseases are spread."
· Males are less inclined to roam, be aggressive or mark.
· Females are less inclined to fight.
By investing in spay/neuter for your pet, including your pet rabbits, you help prevent health problems, help prevent pet overpopulation, and prevent potential high vet bills due to problems that could arise in the future.
If you are concerned about the cost of spay/neuter, there are low-cost facilities throughout the country. Find a program near you.
Dog Training is Fundamental: Get Started in the New Year
Did you know January is National Train Your Dog Month? The Association of Professional Dog Trainers (APDT) began the campaign in 2010 and it's been a huge hit with dogs and their people ever since.
According to the APDT, January is the perfect month because many people have brought home dogs and puppies over the holiday season. Since it's the beginning of a new year, what better time than to train your new family member. It's a month dedicated "to bringing awareness to the importance of socialization and training, and most of all, to inform the public that training your dog can be easy and fun!"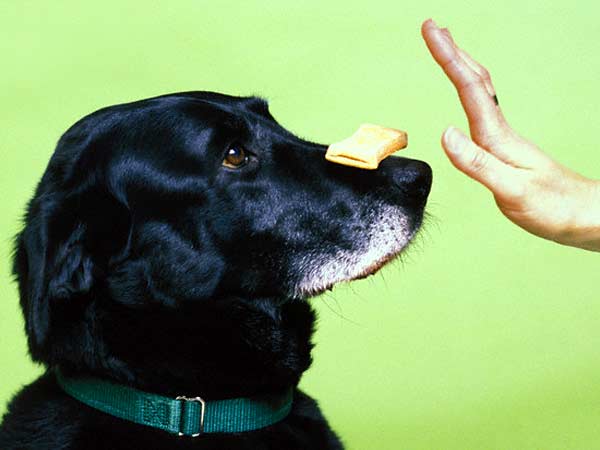 Although January is the month, it's important to realize that training and education last throughout the year and beyond. But there's no better time to start than the beginning of the year.
Even if your dog has been a part of the family for some time and might need some work, you can reach out to a professional who can offer additional guidance and suggestions for new behaviors.
Training your dog only leads to happy dogs and happy pet parents. Keeping them well balanced in their daily lives is not only beneficial to your dog, but also to you.
"Too many dogs are turned into animal shelters each year for behavior and training issues that could be easily solved with proper socialization and positive, gentle, science-based methods of training. Moreover, we want the public to know that training your dog is not just beneficial, it's FUN!" according to the National Train Your Dog Month website.
It's easy to start getting involved with a variety of training resources and events from training tips and videos, found at the website. For anyone who loves dogs, has dogs or is ready to bring a dog into the family, training is for them. Help celebrate and tell everyone you know, from trainers, veterinarians, and groomers to shelters and friends who have dogs.
The Association of Professional Dog Trainers is a great resource for trainers and pets parents alike. You can search for trainers in your area and find out about educational programs.
Start the New Year on the Right Paw with Your Pet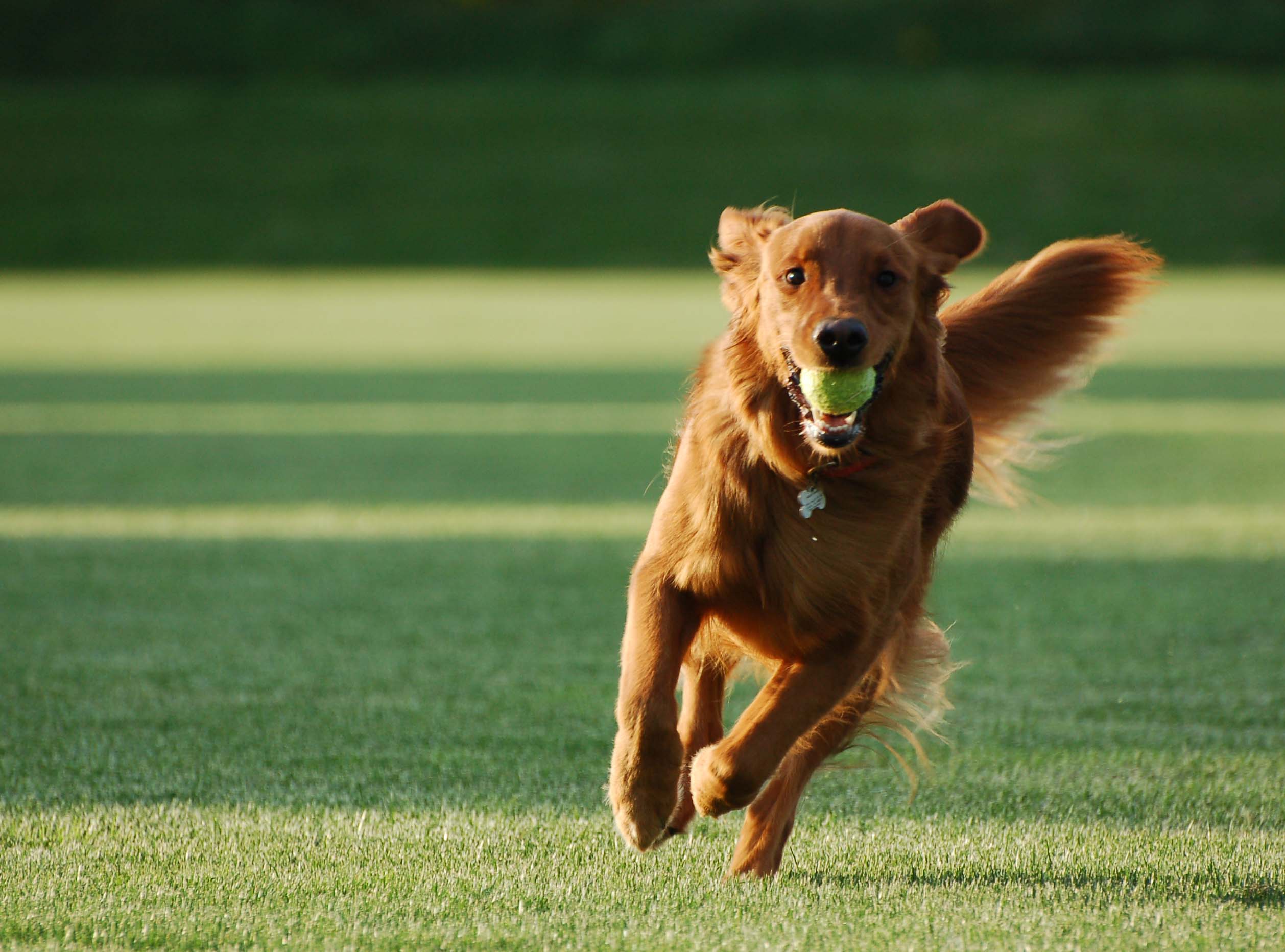 Some people like to make resolutions and some don't. Like most things, it's a matter of personal choice. Some people make resolutions and follow through. Others fall through. But there's one thing we all want in the New Year, and that's to have a great one, possibly better than the previous year.
While we strive to have a better
year for ourselves, we can also aim to do more for our pets. Maybe you didn't spend as much time last year as you would have liked with your pet. Maybe you and your pet need more playtime together. Maybe they need even more exercise.
Forget about resolutions, as some of them can seem intimidating and difficult to achieve. Instead try to just make a list and call it New Experiences for Me and My Pet. They can include:
Make sure to take your pet in for yearly exams to ensure they are in good health; that goes for dogs and cats. As Benjamin Franklin said, "An ounce of prevention is worth a pound of cure." When you keep up with their health, they can live longer, healthier and happier lives. That makes you happy, too!

Take a hike! Sure, you should take your dog (and some cats), always on a leash or a harness, and yourself for a nice walk. By doing so, you both get some exercise and will enjoy spending time together. Broaden your horizons and once in a while schedule a nice hike. You'll get to spend more time outdoors and see beautiful areas that you might not normally get to experience.
You know what they say, all work and no play… Set aside time every day for playtime. Even if it's just for five or 10 minutes, throw a ball, or play Frisbee or chase with your pet. Your dog will thank you for it, and you'll be happy you did. The result here is lots of smiles and a happy dog. For cats, get feline-appropriate toys and watch them just have fun while they run and chase.
Take five for a belly rub or scratch behind the ear. No matter what, even if you've come home from a hectic day, take five minutes to show your pet he or she is appreciated, cherished and loved. Give a belly rub or a long scratch behind the ear. Your pet will love you more and you may find your own

stress levels have decreased

.
Fashionable Faux Paw: Dress for Your Pet's Sake
Who doesn't love to play dress up? Some of our beloved pets love it, too. And even though it may not be Halloween, there's something more chic for your pets: National Dress Up Your Pet Day.
In support of our loving pets and the pet fashion industry, National Dress Up Your Pet Day was created and is celebrated every year on Jan. 14.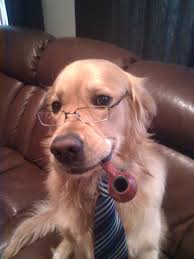 Not an official holiday, although some of us pet parents think it should be official, the holiday was established in 2009 by Colleen Paige, pet lifestyle expert and animal behaviorist.
Do you have a dog or cat who is styling? Loves new outfits? Does your dog love a great denim dress? How does your cat get creative with hats? As long as your pet is up for it, dressing up is a great way to bond and show off your furry family member.
However, there are dogs and even some cats who absolutely love a great outfit, or even just a hip scarf. It's always important to be mindful of your pet's reaction to dressing up. If you can tell your pet is uncomfortable and really does not want to take part, it's best to leave your dog or cat naked except for a collar and tags. A birthday suit is just fine for those who don't want to partake.
In a dogtime.com article, "Paige encourages pet owners to take time today to have fun with their dogs, cats, and critters by dressing them up in cute, safe outfits and pet costumes."

She encourages pet parents to make sure not to force their pets into wearing costumes. It should be about bonding and having fun.
Most important, the article says, "Garments should allow pets to see, hear, breathe, eat, and relieve themselves comfortably, and should be made of breathable material that prevents pets from overheating. Clothing should fit properly and be rid of any parts and small pieces that can be chewed off and swallowed by the pet."
Make sure to keep it lighthearted, have fun and as always, take lots of photos. You never know when your pet might be asked to be on America's Next Top Pet Model.


The holiday season of 2015 has come and gone. As is typical every year, the holidays brought new additional family members into some homes, from puppies and older dogs to kittens and older cats. The one thing those pets all have in common is that they went into a new home, a new environment with new smells, new people, maybe other pets, and a host of firsts.
Whether you brought in a new dog or cat to your home, there's an adjustment period for your beloved pet that is different than it is for humans. The best thing you can do is to get ready: Prepare your new pet and your family. Also remember that patience is key.
To start, make sure to do your research and choose a good veterinarian. It's also important to start off with a collar, proper tags and ID. A microchip is also a great idea in case your dog or cat gets out and gets lost.
Cat Talk
For cats, the first 24 hours in the new home are very important. Cats are all about territory, so it's not uncommon for cats to find a place and hide for a while. If you can, start preparing before you bring in your new feline, according to Bringing Home A New Cat. Here's some other great tips from the article and more:
"Choose a room for the litter box" and fill it up with enough litter. A corner is an ideal spot.
Safety is important so ensure your cat feels safe by providing "a safe haven for the cat to hide in." Try a covered cat bed or a box you can turn upside down and cut out two doors. The box should be large enough for your new cat to spread out, stand up, take a nap and pretty much chill.
Provide scratching posts in all rooms for your cat's sake and yours.
Cat-proof the rooms in your home and ensure there are raised surfaces for your cat to sit on and observe the world and his or her territory.
Until your cat feels at home, your valuable items are best moved out of the way until Miss or Mr. Kitty is more at home.
Give your kitty space and time to adjust to the new surroundings.
Ensure your cat has a bowl with enough water.
When your new cat feels comfortable he or she will approach you so just let that happen.
Your cat may take time to eat. It may take a couple days, but be sure to have high-quality cat food available.
Whatever you do, be patient. Cats are not called finicky for nothing! They're special, each with distinct personalities, so let them figure out their new surroundings. Before you know it, your new feline family member will be calling it home.
Welcome Home, Fido
Dogs are different than cats and bringing them into a new home is different as well. Dogs get stressed very easily, especially in a new environment.  Sometimes any training or positive potty habits get lost during the move due to being unfamiliar and scared. It's also a time when many people give up on their dogs out of frustration. Again, a little patience goes a long way.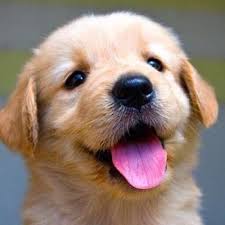 According to Tips for the First 30 Days of Dog Adoption, "Your new dog will be confused about where he is and what to expect from you. Setting up some clear structure with your family for your dog will be paramount in making as smooth a transition as possible."
The following advice and tips from the article and beyond can help smooth over this important transition time:
Because your new dog will be stressed and uneasy, pick a place where he or she initially will spend most of the time, such as the kitchen, which can help in case of accidents.
Dog proof anything and everything you feel your dog could get into that may cause accidents, from electric cords to anything that breaks. This is a great time for baby gates.
Have a crate ready if you plan to crate train.
Enroll your dog in training classes or one-on-one training. If you plan to train on your own, ensure the entire family is on the same page with commands and direction. Socialization classes are also great to help your dog's socialization skills with other dogs and people.
Give your dog time to adjust to the new home. If you have children, make sure to properly introduce them, and teach your children the correct way to interact with the dog.
Talk to your vet and do your research on the best nutrition for your dog's best health.
Keep your dog on a schedule for feeding, play time, socialization, and alone time.
Praise your dog for positive behavior.
Try to keep things calm and stress free at home so you can try to get to know your dog. This will also help him or her become more comfortable in the home.
Remember, when you bring in a new pet to your home, patience is key, and the more you prepare and learn, the better for you and your new dog or cat as those first few days are crucial. The better prepared, the better for all.