Our Team
Employees of Second Home Pet Resort must share our passion for pets; it's our Number One selection criteria! Our employees are focused on delighting our clients and pet guests alike – their focus on safety, comfort, and fun ensures that your pet's vacation will be truly memorable!
If you have an experience with one of our employees that you'd like to share, please email us. Your feedback is greatly appreciated.
---
Our Founders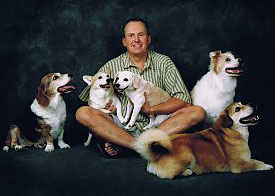 Roger Naumann, Owner & CEO
Roger has lived in the Valley for more than 30 years. For more than 28 years he served as a hotel executive with Hyatt Hotels and Resorts, focused on creating a memorable guest experience for the most discriminating "human" guests at 12 different properties throughout the United States. His experience includes the management of Hyatt resorts in Sarasota, Florida; Monterey, California; San Diego, California; and Maui, Hawaii. Most recently, he oversaw the construction and operations of a state-of-the-art animal welfare center in Flagstaff, Arizona – the Second Chance Center for Animals. This facility serves as home on a daily basis to more than 200 cats and dogs who are waiting for new, loving homes. Through this experience with the Center, Roger knew that his dream was to create a special place for pets right in his own backyard, and in 2008 that dream became a reality. His luxury resort experience, combined with his love of and experience working with animals, means your special pet is in good hands.
---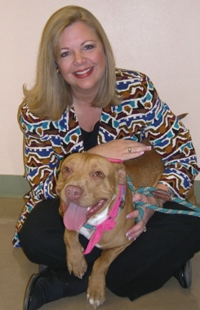 Cheryl Naumann, Owner
Cheryl has more than 20 years of experience as a human resources executive and is passionate about selecting and developing talented individuals who embrace an organization's mission and believe in service excellence. Cheryl also served as the President and CEO of the Arizona Humane Society, the fifth largest animal welfare organization in the nation, for nearly six years. In her role as CEO, Cheryl was responsible for overseeing all business operations including the animal care and behavior, adoptions and veterinary services departments. Her experience working with thousands of animals of all breeds and backgrounds, each with their own unique personality and life story, has contributed to the creation of a unique and special experience for your own pet's stay at Second Home Pet Resort.
---
Pet Resort Leadership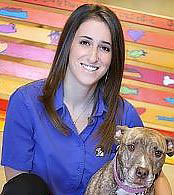 Jordan Cowan, Resort Director
Jordan joined the Second Home Pet Resort team as a Client Service Specialist in December 2009. She has worked primarily at our front desk but has also worked in Doggie Day Care, as a Guest Service Attendant and also in Grooming. Jordan was promoted to Resort Supervisor in August 2012, and she proved herself to be a very dedicated and hard-working individual. In January 2013, Jordan was promoted to Resort Manager and in May 2014 she was promoted into her current role of Resort Director. Before joining Second Home Pet Resort, Jordan worked for Stonecrest Animal Hospital as a Veterinary Technician, Receptionist and Kennel Attendant.
---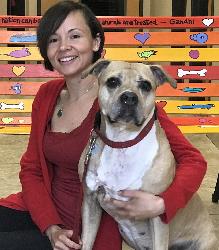 Deborah Rodriguez, Resort Manager
Deborah joined Second Home Pet Resort in March 2017 as our new resort manager. She has been in management in the animal industry for 10+ years; working at Petco for over 9 years and as a Resort Manager at another pet resort for 3 years. Deborah has worked in all facets of the pet resort industry from being in doggie day care, working alongside the team when taking care of our guests, to checking in the many clients that come to Second Home Pet Resort. She is very dedicated to giving all our furry guests the best care possible and treating them as her own. Deborah has been a wonderful addition to our pet resort family.
---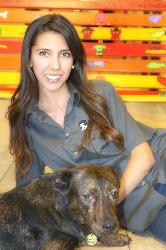 Destiny Spencer, Resort Supervisor
Destiny started working at Second Home Pet Resort in February 2013 as a Guest Service Attendant. She has previous experience in the pet resort industry and decided she wanted to pursue her passion working with animals. Over time, she learned all of the other departments and aspects of the business which resulted in her promotion to Resort Supervisor, in addition to her dedication to our clients and our guests. She oversees the staff and guests around the clock. She also manages our Instagram and Facebook pages.
---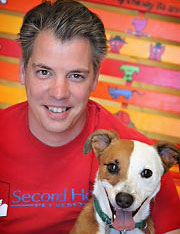 Rob Anderson, Lead Guest Service Attendant
Rob joined Second Home Pet Resort in October 2010 after servicing for three years as an assistant manager at a local animal shelter. Prior to joining the animal welfare industry, Rob worked in sales & security but found his true calling in working with animals. At the Resort, Rob leads a team of guest service attendants to ensure excellent care for our pet guests during their stays. Additionally, Rob is our primary trainer for new employees who join our pet care team. He is also our photographer & videographer for our pet guests.
---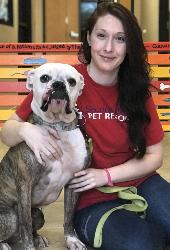 Kelly Williams, Lead Guest Service Attendant
Kelly has worked at Second Home Pet Resort since September 2012. She came to Second Home Pet Resort with previous veterinarian technician experience, along with other pet resort experience. As the evening lead guest service attendant, Kelly works hands on with all of our pet guests, including administering medication, working with our rescues and many more. She also supervises the staff to ensure all guests' safety, comfort, and enjoyment. Kelly's favorite thing about working at Second Home Pet Resort is getting to know our pet guests and making sure their experience with us is a great one.
---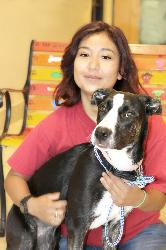 Victoria Gutierrez, Lead Guest Service Attendant
Victoria joined the Second Home Pet Resort team in April 2015 as a Guest Service Attendant with previous experience in the animal industry. After only a year, Victoria put her leadership skills to work and was promoted to Lead Guest Service Attendant in May 2016. Victoria is an extremely hard worker and works really well with her team and loves loves to interact with the pet guests to ensure they are happy during their stay.
---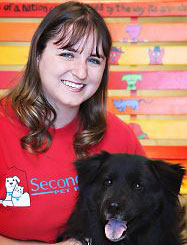 Nikki Laufenberg, Lead Doggie Day Care Attendant
Nikki has been with Second Home Pet Resort since the very beginning when we opened in September 2008. Nikki serves as our Lead Day Care Attendant and manages a team of two full-time and several part-time attendants. Prior to joining us, Nikki worked at a local rescue and earned a bachelor's degree in Veterinarian Science from the University of Arizona. If your dog comes to Doggie Day Care, you likely met Nikki when your dog had his/her initial evaluation. Nikki is responsible for ensuring every dog's safety and enjoyment while participating in Doggie Day Care.